You are in Condom > PLAY VIBRATIONS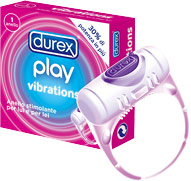 PLAY VIBRATIONS

Durex

Description:
Play Ultra provides 40 minutes of direct vibrating stimulation that you'll both enjoy.
Not only is Play Ultra incredibly quiet but it's also waterproof and reusable.
Play Ultra can be used with or without condoms, try it with a little lubricant to further enhance your experience.

€ 7,00

availability 5 pz.



add to shopping cart