You are in Condom > MASSAGE 2 in 1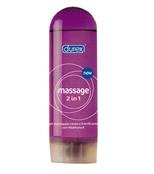 MASSAGE 2 in 1

Durex

Description:
The unique 2in1 sensual massage gel and lube.
Now you can enjoy a sensual silky smooth massage gel that can double-up as a lube. It's sensitive enough for all-over use and even contains Vitamin E for skin health and nourishment.

€ 9,90

availability 5 pz.



add to shopping cart